Enables connections with SAP ECC, VW Systems, etc.

Reduces development efforts by 70-80%

Drag-and-drop UI to set up connections across all systems.

High scalability and performance
VeloX Data Migration Studio (VeloXm) is a desktop application designed for data migration and data acquisition. It supports different cloud and on-premise software systems and platforms. Some of the well-known systems are SAP ECC and SAP S/4HANA, Oracle, Salesforce, Microsoft Azure Cloud, Google Cloud and many more.
VeloXm consists of three main elements:
Source Data that can be Excel file

User's Desktop with installed VeloXm Application

Target Systems (on-premise or cloud)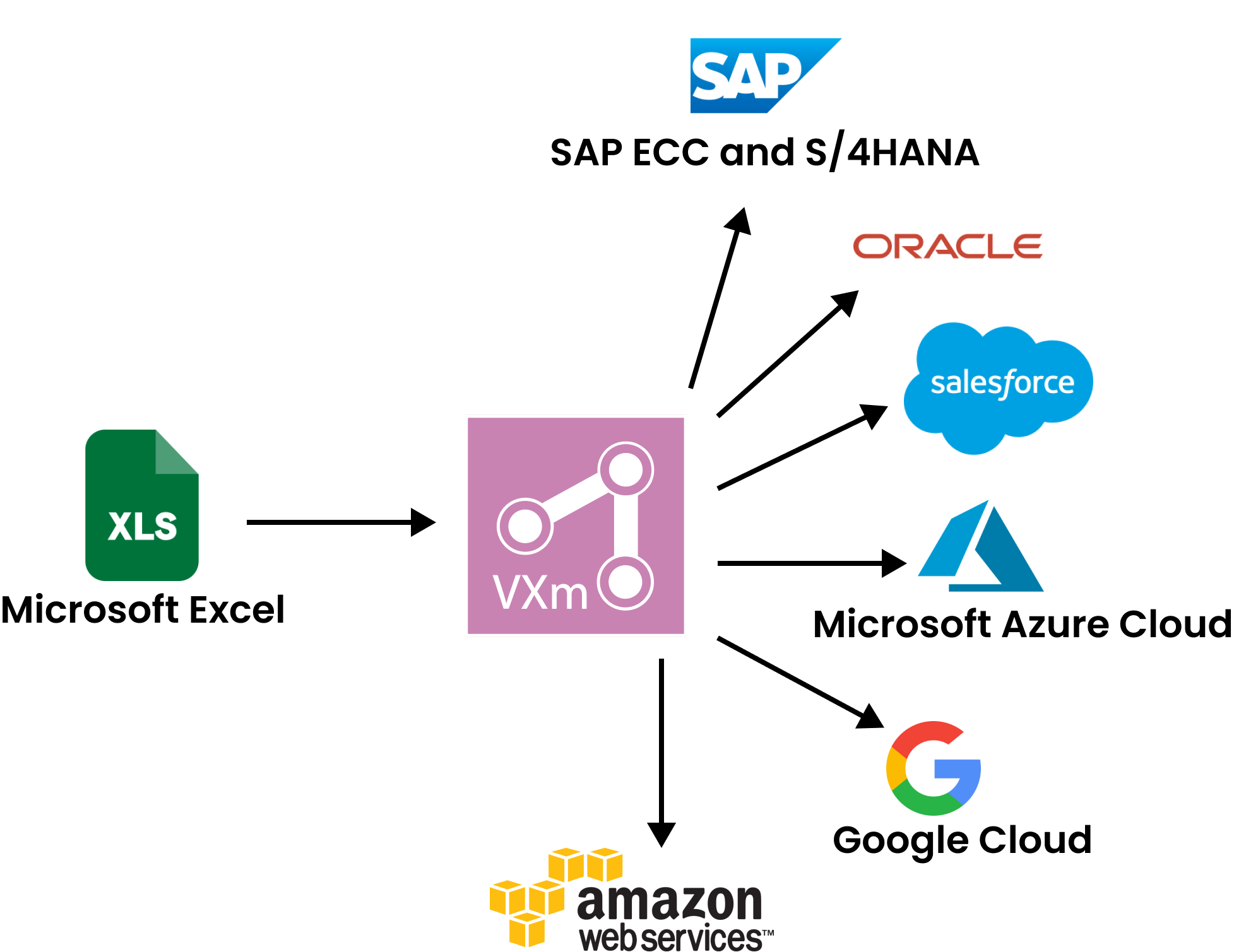 VeloX Data Migration Studio comes with its own system of plugins that supports different platforms and can be easily extended by the end-users. There is a series of plugins that support different objects in SAP such as Material Master, Bill of Material, Change Master, Document Info Record, RD Recipe, Specification, etc.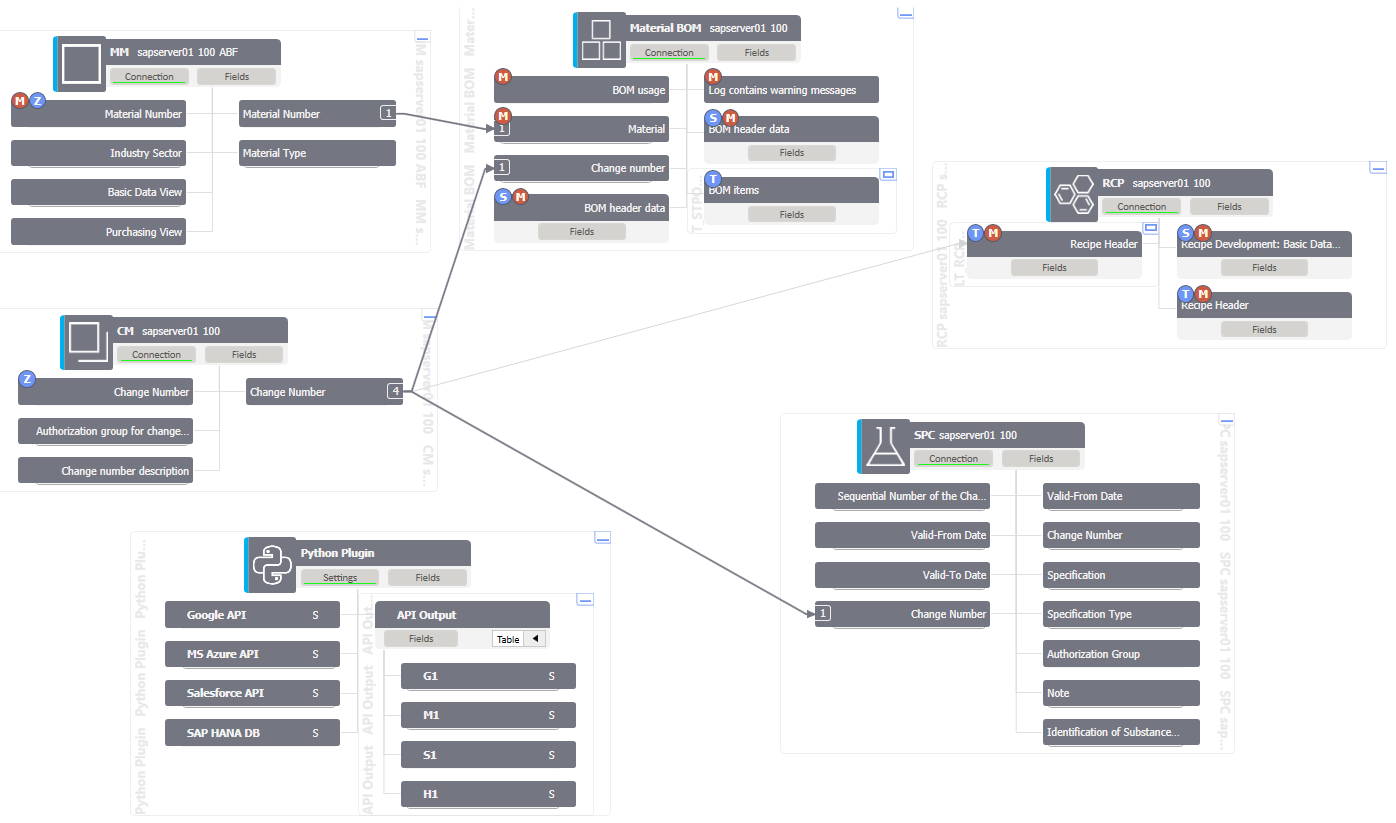 Visual Data Mapping Interface (VDMI)
VeloX Data Migration Tool is based on a drag-and-drop Visual Data Mapping Interface (VDMI) that allows you to map any fields of target and source data objects, for example, SAP Business Objects Attributes and Excel file. You can create any complex migration scenarios on the fly and save them as projects.
The system creates Detailed Technical Logs that can help you analyze any issues during the Data Load process